Free domestic shipping in USA.
... especially when you have mobility challenges. That's why all of our designs allow fast, easy access so you can handle basic bodily functions with a minimum of mess and fuss.
BATHROOM BUSINESS
Most people don't think much about going to the bathroom. But if you have a disability it can be a challenge. You may rush to get there in time, or struggle managing the toilet and your clothes. That's why our pull-off Velcro flap is so easy - just pull off the front, move it aside, and tuck it in the waist strap to keep it out of the way.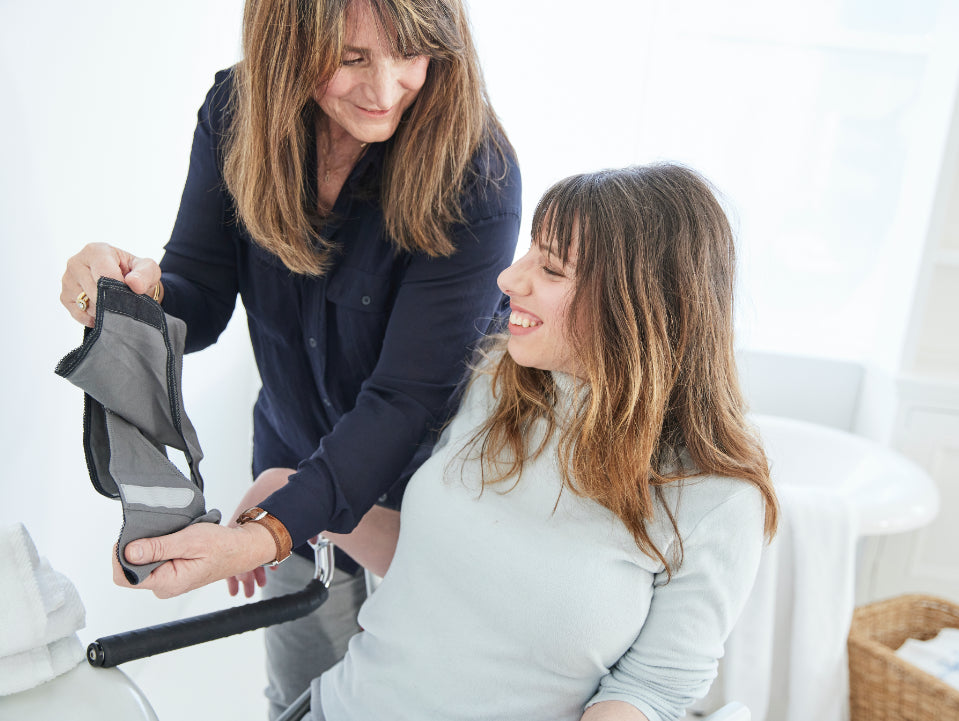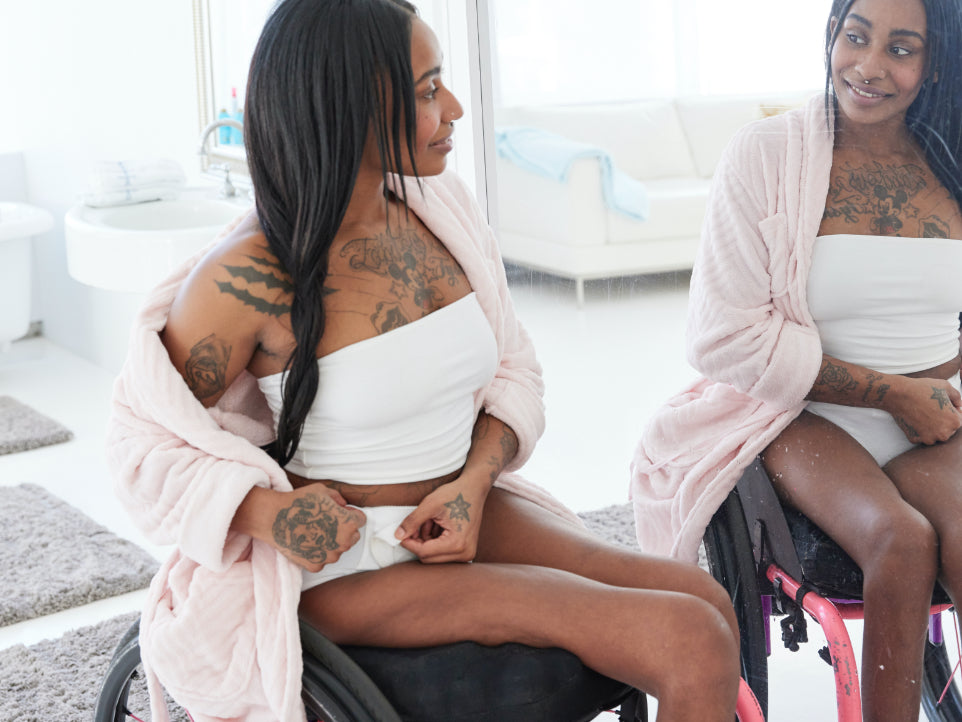 PERIODS HAPPEN
People with periods who have disabilities can face an impossible task. If you can manage the toilet on your own, now you also have to deal with pads, tampons (if you can even use them), and an extra effort just to stay clean. That's why we designed our underwear with a pull-off front for easy access to where you need to go, and to minimize mess.
A CATHETER'S BEST FRIEND
If you have a catheter post-surgery, or use one regularly, ordinary underwear is hard to manage. But Undercare Velcro briefs and boxers provide fast, easy access without having to disrobe. And the Velcro openings provide a place for the catheter tube to come out, and to hold it in place.